Demographic and Cultural Changes Impacting Volunteerism
As fundraisers for nonprofit organizations, it is essential that we understand the ebbs and flows of volunteerism in our sector. For many public nonprofit organizations the only thing more important than funding is if, when, why and how individuals engage in volunteerism. Fundraisers should be closely watching the evolving cultural and societal forces impacting volunteerism today.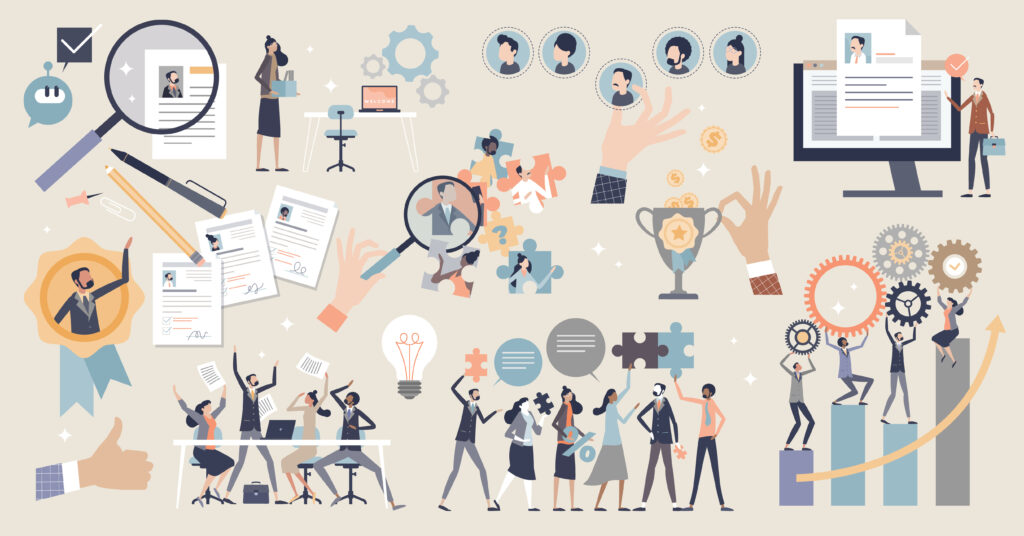 Do you hold a Tocquevillian image of the United States as a vibrant society where people of all ages, economic standing, and racial and ethnic groups are actively involved in public life? Or, are you more influenced by articles over the past several years lamenting the presumed decrease in civic engagement and volunteerism?
Who is counting what?
Getting a handle on volunteerism in America is surprisingly more difficult than even we first thought. The disjointed history of those who have endeavored to count, or more appropriately survey, the level of volunteerism in America was documented by the U.S. Congress, Joint Economic Committee, Social Capital Project in May of 2017. While our federal government conducts a census every ten years, there is no similar authoritative source of data on nonprofit volunteerism over time.
Since 2002, the US Department of Labor has taken an interest in volunteerism, and the CPS (Current Population Survey) administered by the Census Bureau for the Bureau of Labor Statistics provides the most comprehensive survey data today. Varying past methods and data inconsistencies make it difficult to analyze how volunteerism has changed over the past many decades. For instance, some surveys only ask about individuals that volunteer for organizations, while others include statistics on those who simply help neighbors and others individually.
More recently the Corporation for National and Community Service (AmeriCorps) has gotten in on the game. Thankfully, many private companies and surveys have also added to what we believe we know about volunteerism, such as Gallop and Fidelity and US Bank to name a few.
Cultural Changes
The renowned political scientist, Robert D. Putnam posited that all of America's social capital was waning in his 1995 research paper, and book Bowling Alone published in 2000. Other sociologist have joined this position and written about civic engagement and volunteerism declining in the years since September 11, 2001. Another researcher pushed back on some of this doom and gloom in 2020 with a historical analysis of volunteerism back to the 19th Century proposing that the rate of volunteerism is constantly in flux and reacts to political, social and ecological events, yet volunteerism remains strong and relatively constant over the long haul.
There are clearly cultural changes these days that are troubling for volunteerism. The number of individuals and families attending church service, where many people have traditionally volunteered is declining. Reportedly millennials are delaying marriage and childbirth, and they face greater home-buying challenges than earlier generations and would thus logically diminish participation in your local little league sports teams. And now Covid-19 induced social isolation has changed so much of what we thought we knew.
So what do we know? Susan M. Chambre, professor at the City University of New York, concluded from her extensive research that "volunteering long has been influenced by historical forces and exhibits socio-economic, gender, and age differences." And, "there are two important changes in recent years: a sharp decrease in working class volunteering and an increase in the desire of 'give back' to causes and organizations that benefit themselves, friends, and family."
What do fundraisers need to know?
Fundraisers must remember that involvement leads to commitment and greater levels of involvement, possibly through direct volunteerism, increases the likelihood of giving. Further, volunteering has always been stratified by gender, race, ethnicity, religion and social class. And, the rates of those who volunteer vary from city to city, state to state, and generation to generation. More than likely, your organization's ability to engage volunteers today will have more to do with factors you can control than national shifts in culture and demographics.
There is both good news and reason for future concern. If you are interested in securing more major gifts, then it will be reassuring to know that surveys suggest those who are more likely to volunteer today match the profile of excellent major gift prospects. But our oldest volunteers will need to be replaced in the years ahead, and the manner in which our organizations communicate and engage the next corps of volunteers will need to change to keep our institutions strong and vital.
Click Here for pdf version
For more on The Role of Volunteers, Developing Effective Fundraising Leaders access: Goettler Series Volume 10