Evolution of the Independent Nonprofit Sector and the Fund-Raising Profession.
The American nonprofit and philanthropic community plays a crucial role in lives across our great country.  At last count there were nearly 1.41 million tax-exempt organizations of all kinds registered with the Internal Revenue Service.  The largest category is 501(c)(3) public charities, and is the focus of our consultancy.
In 2010, nonprofits contributed products and services that added $779 billion to the nation's gross domestic product; 5.4 percent of GDP.  Nonprofits are also a major employer, accounting for 9 percent of the economy's wages, and an estimated 14.4 million people, or over 1 in 10 employees in the United Stated are employed by a nonprofit.
While the philanthropic tradition in America traces its roots to our country's founding, the independent nonprofit sector began its meteoric growth following the Second World War when about 13,000 such organizations existed.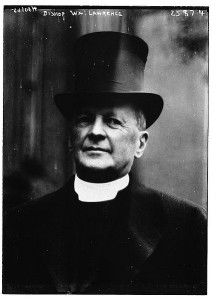 The earliest formalization of our fund-raising profession and the organization of early consulting firms can be traced to the capital and endowment needs for American charities to the end of World War I.
Two schools of thought emerged.  One method was employed principally for new building funds and developed by two YMCA executives.  A second approach was employed in fund raising for higher education, and espoused the importance of donor education and the donor's commitment to the organization's mission.  These two early fund raising methods had many similarities, including their emphasis on leadership, large pace-setting gifts at the earliest stages, and a focus on the case for support.
The explosion of the independent nonprofit sector has evolved to create multiple industries within the sector.  These various industries allow organizations to better study the unique and unifying aspects of their purpose and operating conditions.  Industry specialization has allowed many new and innovative fund raising methods and techniques to evolve.
Goettler Associates has consciously chosen to work across several industries and believes this experience further develops our adaptability and ability to innovate.  Over time, we have been able to use cutting-edge approaches developed within one industry to overcome the challenges and obstacles faced by organizations in other industries.
| | |
| --- | --- |
| | Historically, support to educational institutions has ranked second only to giving to religious charities.  Philanthropy has had a significant impact on the development of private higher education.  In 1876, Johns Hopkins University opened in Baltimore, the beneficiary of the millions its namesake had made from his Baltimore and Ohio Railroad.  The University of Chicago may have been the first ... |
| | |
| --- | --- |
| | About one-third of our nation's 501(c)(3) public-charities that report to the IRS are focused on human service.  These agencies respond to a vast array of missions, and provide a remarkable network of valuable programs and services.  Some programs are innovative and others are entrepreneurial, such as the job training and placement of Goodwill Industries' clients.  Other agencies fulfill a ... |
| | |
| --- | --- |
| | Arts, Cultural and Humanities institutions, including the visual and performing arts, and historical societies represent nearly 11 percent of public charities that report to the IRS. The United States is blessed with a remarkably rich and varied cultural fabric. From small theater companies reinterpreting the classic American dramas to nationally acclaimed museums of art and symphony orchestras co... |
| | |
| --- | --- |
| | Nonprofit health care institutions have had a great impact on American society.  Organized health care for the poor was primarily a nonprofit, mostly religious, phenomenon throughout most of the country's history until the 1920′s and 1930′s. Today, as enormous change sweeps through the health care industry, the quantity and perhaps the quality of nonprofit health care organizations make ... |
| | |
| --- | --- |
| | Public and societal benefit organizations such as private and community foundations, civil rights organizations, civic, social, and fraternal organizations  work in the areas of civil rights and civil liberties, community improvement, philanthropy and volunteerism.  Increasingly professional associations are forming supporting organizations and foundations to enlist support for the charitable ac... |
| | |
| --- | --- |
| | Over the past few decades the need for a new industry category has arrived to include organizations focused on Animals and the Environment.  Environmental organizations are dedicated to reclaiming and preserving natural resources and to beautifying the world around us.  They range from recycling programs to wetlands management to garden clubs, and are supported by a growing and diverse constitue... |