Don't jump to conclusions based on the spate of donor surveys that are starting to surface, and attempting to gauge the effects of coronavirus on the future behavior of donors. The results are at best inconclusive, and at worst alarming.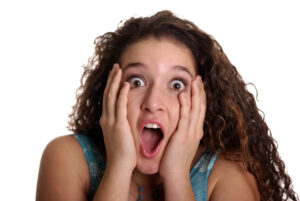 Take, for instance, the recent Campbell Rinker study that was publicized in The Chronicle of Philanthropy under the headline, "One in 5 Donors Has Stopped Giving, Survey Says." A closer review of the study findings, which was conducted April 17-21, 2020, actually softened the blow. Fifty-three percent of the 630 U.S. donors surveyed indicated they plan to continue giving but more carefully than before Covid-19; and, 28 percent stated they would keep giving regardless; and 20 percent – our "One in 5" – said they would stop giving until the economy is back up and running. Is that really so bad? What is normal?
An earlier survey (fpmagazine.com) conducted in Australia in March and again in April by Blue Frog, found that respondents felt that charities were part of the solution to the Covid-19 pandemic, that some are exploring how to volunteer, and many wanted "to do something" despite being "stuck at home" and not being actively asked. Further, there was an indication that while most donors indicated they did not plan to make any changes in their giving, they were considering options to give additional gifts to new causes that helped people impacted by the pandemic. Finally, there was some speculation in the same studies about "winners" and "losers" in the new fundraising landscape: nonprofits in the areas of health, disability, children homelessness, armed forces, local community and animals would gain at the expenses of those in areas of the environment, sports, arts, overseas aid and religion.
So, what's the takeaway from these two examples? Here are three fundraising thoughts for week 9.
1) People don't give unless they are asked.
Ask with concern, with sincerity, with authenticity. Let your donors know how much you are doing to make it safe for them to visit your organization, resume their volunteer commitments, enroll in a class, or to enjoy a performance. Keep your donors informed about your financial health and the work your board and staff are doing to ensure your organization will be around for the long term . . . and ask for an investment in the future of your organization. You'll be back and you want them to be right by your side.
2) Keep moving forward.
Don't be distracted by the bad news all around because there may be more to come. Dramatic headlines are designed to get attention. The conclusion that should be drawn from the "One in 5" article is that 28 percent of those surveyed at the height of the pandemic intend to continue giving regardless and 53 percent plan to continue but will be more careful. We know from the donor renewal data compiled by the AFP's Fundraising Effectiveness Project (http://afpfep.org/) that the average donor renewal rate is just 46 percent. If your organization only loses one in five donors this year, you are well ahead of the national average. Communicate, steward and follow-up to keep your "yes" donors and to move your "maybes" into the affirmative column.
3) People are naturally inclined to give.
Studies from the Great Depression (and there were lots of them!) showed that while the economy took a hit, people still gave at a consistent level. They may have curtailed some of their incidental contributions, but they stuck with the organizations where they had a long-standing and rewarding relationship. Even in times of great uncertainty, people do not change their giving habits dramatically. They are naturally generous and want to help. So, make sure it is easy for them to give and work to actively reinforce a positive relationship with your donors.
Don't jump to those doom-and-gloom conclusions! Going forward, we challenge you to find a contrasting and positive outlook for every one of the depressing headlines you see. Work to discover an article, a webinar, a podcast, or a virtual seminar that inspires you, sparks your creative thoughts, or just makes you laugh, and then share it with your colleagues and donors. Let us know what you find too!
Recent Covid-19 Blog Posts: