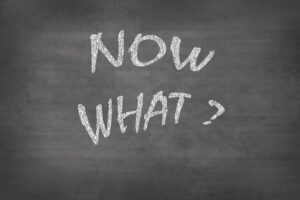 To assist out clients, colleagues and friends in this uncertain time of Covid-19, GoettlerAssociates is going to do what we believe our clients should be doing . . . communicating. We are pleased to offer our take on the quickly changing development landscape, with this News That Matters opinion post.
Here are three quick thoughts:
The cancellation of events and meetings and the massive interruption of the daily office routine calls for new strategies for development and fundraising. What should you be doing in times of crisis? Probably what you should have been doing all along…..
1) Communicate with sincerity, purpose, and gratitude
Let your donors, prospects, volunteers, stakeholders and organizational friends know what you are doing and what you plan to do. How are you delivering your services? How are you equipped to modify those plans as needed? Let those closest to you know that your passion to fulfill your mission is the top priority. Be honest about the challenges you are facing and the assistance you are seeking to overcome those challenges. Express your gratitude to your institutional "family" who are keeping things moving: your co-workers, volunteers, and board members. Above all, let your donors know that your ability to deal with the vagaries of today is made possible because of their investment. Express your concern and care for others – you are in it together!
2) Plan with flexibility
In central Ohio, where our main office is located, today does not look like last week. In fact, today does not look like any other day. Regardless of the size of your organization, your ability to be flexible with plans and deadlines will be critical. Pull out your development plan and look at what appeals need to be re-messaged, or moved to a later date. Look at your events calendar and see what can be shifted to the future, such as donor recognition events. Cancellations of major fundraising events will be painful to your bottom line so host a "virtual" one instead. Back in the days before internet (remember those?) we used to call them "No Ball Balls" and patrons and sponsors were ready and willing to buy a ticket to stay home. Put your gala auction on line. Remind yourself that your faithful supporters have already planned to contribute to your organization.
The main point: don't throw out that plan, adjust it accordingly.
3) Be ready
Your organization will be part of a long line of nonprofits asking for contributions when the dust settles. For those of you that recall the pent-up demand for major campaigns after the Great Recession, you know what we mean. It's all the more important that you are ready now with your series of written appeals, emails, posts, and positioning statements. Carefully structure how you will roll out your appeals to stay above the noise. This is also a great time to update your case and ask a close circle of stakeholders to review it.
Give us a call to talk over your ideas, and share your experiences.  Together, we will overcome these challenges.
Recent Covid-19 Blog Posts: