Now that we have examined the first two essential elements of successful fundraising (#1: A solid organization; and, #2: A worthwhile project) we are ready to explore the development of a compelling case for support. Anyone affiliated with a nonprofit organization either as a staff professional or as a volunteer leader understands that a strong and defensible case for support is essential to raising money. But increasingly, it seems that what defines an actual case for support defies any uniform definition, and is often mistaken for a marketing piece – or, even worse, the "elevator speech."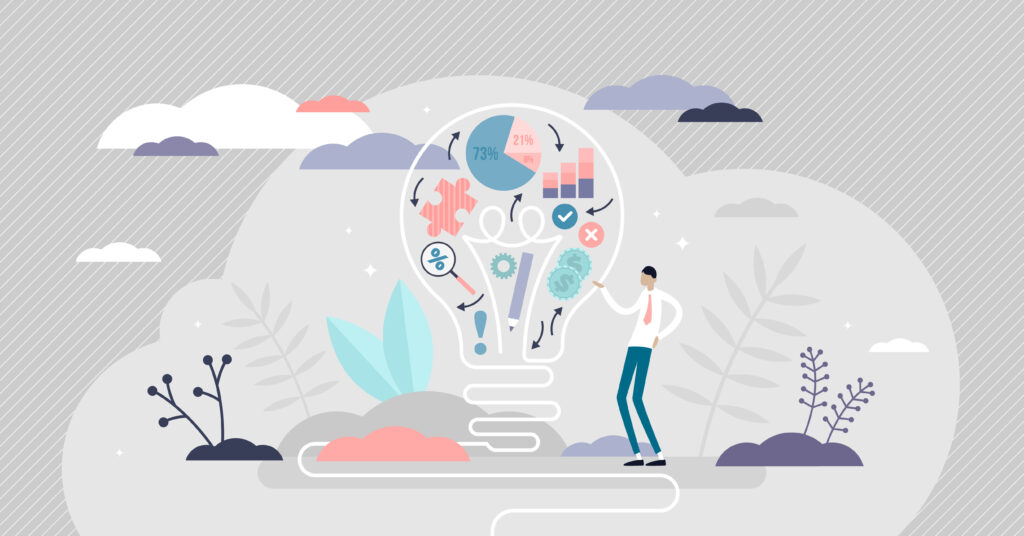 Most agree that an organization's case for support should include a fundraising goal in terms of dollars and in terms of outcomes and benefits to the organization's constituents. However, that may be the limit of any broad consensus. A quick Google search will offer hundreds of different responses and clearly demonstrate the many differing views on this essential aspect of success.
There is even less agreement on what form a case for support should take. The ever- shrinking attention span of our digital society first started calling for development officers to compress their case for support into that elevator speech (for a three-story building), and today into a single tweet of 280 characters. Others are more generous and will offer a "deck" to present their case, referring to a series of eight to ten or more power point slides. Still others will only rely on an infographic to explain the value and purpose of their organization.
Regardless of how an organization decides to present their fundraising message, it will almost always begin with a deliberate and extensive process of researching and developing a case. We believe that the process of developing the case, the involvement of many internal and external stakeholders, and the deliberate work to identify the donor's perspective is almost always more important than the final communication instruments developed.
Essential Element #3: A compelling case for support
An effective case for support is not a static written document, but a practical, action-oriented tool for volunteers, as well as professionals. It enables the organization to present itself and its development program to prospective donors in a manner that captures their attention and interest, and elicits their advocacy and support.
In essence, the case positions the organization and the campaign as an attractive opportunity for philanthropic investment. It clearly outlines the goals of the fundraising program, and describes (quantitatively, if possible) the positive impact that a successful campaign will have on all those the organization serves.
It is essential for the case to be written from the perspective of the potential donor and volunteer—rather than the internal perspective of the organization. Specifically, the case must focus on how a successful campaign will meet the needs of the community and all those the organization serves, as opposed to the self-defined "needs" of the organization.
We believe the most effective case will be based on strengths, capabilities, and potential, rather than deficiencies or problems. It will evoke a vision of the future which the donor and volunteer can readily "buy into," and which the organization and the campaign can help to realize. Such a case will appeal to the emotions, as well as the intellect; it will generate enthusiasm, as well as presenting the necessary facts. In this way, it will encourage people to act.
Finally, a strong case for support must be memorable. The volunteer should be able to articulate its basic thrust eloquently and persuasively in a few short sentences. A case for support that is "internalized" and personally presented by a volunteer or current donor to a peer, is ultimately the best form and method to render your organization's case for support.
Because a compelling case must be informed by the "marketplace perspective"—i.e., the viewpoint of the donor—the process of developing the case provides an excellent opportunity to involve prospective donors in a stimulating and productive dialogue about the organization and the development program, and how they can be most effectively presented.
Who should be responsible for the case? While most organizations still view the development of the case as a task for the development, marketing, PR, and/or external relations staff, the result will usually reflect an internal, sales-oriented perspective. The emphasis of internal staff is often on rhetorical eloquence, rather than substance. An outside consultant is more often in a far better position to see the organization objectively, to work from the perspective of the donor, and to present the organization and the campaign in a fresh light.
We often find that the campaign funding objectives have emerged from informal discussions and not from a strategic planning or visioning process. In the course of developing the case, the consultant must, in effect, make up for the steps that have been skipped. Where exactly is the organization trying to go, and why? How will this campaign advance that agenda? How will it strengthen its mission? As a rule, a consultant can ask these questions, get the answers, and integrate them into a compelling case more efficiently and effectively than development staff can.
Many organizations raised more money during the past 18 months of the pandemics, while others survived shut downs and shuttered operations through government grants and other heroic efforts and appeals. How do organizations now pivot from crisis mode to new bold statements of changing the world? Is simply surviving the pandemic an adequate demonstration of the organization's strength and capabilities?
The social and political changes today are confusing and troubling for many people. How, then, do development officers interpret the marketplace perspective? Instead of joining together, [l1] there seem to be more and more reasons for why we feel we are different from one another.
Any organization that is working to develop their case for support in the current environment must begin their work by engaging, involving and understanding their donor's perspective. What are the values and motivating beliefs of your donors? Once that is clear, a narrative can be created about your future vision and the opportunities that a successful campaign and new resources will provide. Actively involving your donors and external constituents in developing your fundraising case will not only offer a deeper understanding of these constituents relative to your mission, it will ultimately help you raise more money.
Links to previous Road Ahead Blog posts: