Central Michigan Community Hospital, located in Mt. Pleasant, is a 137-bed acute-care facility which serves a population of 65,000 in Isabella County. As an independent, locally governed institution, CMCH is known for listening to its constituents and responding to their needs.

Two years before the launch of their campaign, Hospital leaders identified two top priorities for development: the complete renovation of the obstetrical unit and the construction of a new cancer center. The total cost, estimated at $5.6 million, would substantially exceed what the Hospital could manage through its own reserves, cash flow, or borrowing.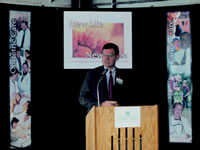 Almost thirty years had passed since the Hospital's last successful campaign. And Central Michigan University, also located in Mt. Pleasant, had already launched a campaign to raise $50 million.
Nevertheless, CMCH engaged Goettler Associates to conduct a planning/feasibility study for a $5.6 million campaign. Based on the results, the firm recommended a minimum goal of $4 million. Almost one year later, as the firm began campaign management services, the Board of Directors set the goal at $4,750,000.
The Hospital family sets the pace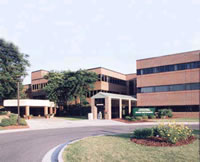 The "quiet phase" of the campaign began with the Hospital family – employees, medical staff, board, and Auxiliary. Within six months, members of the family had pledged nearly $2 million.
That performance had a profound impact on the community. When the community phase of the campaign was announced, 60 percent of the goal had been committed by the Hospital family and several major donors.
Five month later, the $4,750,000 goal had been achieved, and ground was broken for the new cancer center. Only two months later, the campaign surpassed its goal by more than $1 million, and approached the $6 million mark. So funding will be available for additional projects.
"People give to people"
"What made this project so rewarding was having the right people on the campaign cabinet," said campaign co-chair Jeff Tuma, whose parents co-chaired the last campaign for CMCH. "Their belief in the project and the process was inspiring to me, and to the entire community."
"What the Hospital employees accomplished as a group was a stamp of approval for the campaign," added co-chair Vicki Tuma, a former CMCH employee herself. "If we could convince them how important these projects were, I knew we could convince the community."
"At Central Michigan Community Hospital, the vision and strategic planning of the administration and Board of Directors established a solid foundation for the campaign," observed Thomas W. Maskornick, senior consultant for Goettler Associates. "The campaign cabinet and division teams led by example. They proved once again that time-honored fund-raising maxim: 'People give to people.'"
Goettler Associates, Inc.
580 South High Street
Columbus, Ohio 43215
Telephone: (614) 228-3269
Fax (614) 228-7583
Web: www.goettler.com/_OLD