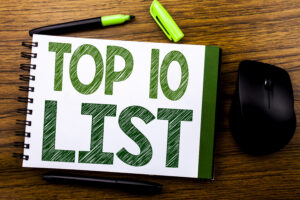 Here is an excellent blog post that will help any arts organization refine and adapt their case for support during these unprecedented times brought on by the Covid-19 pandemic. This well organized article can help development professionals adapt the messaging of their arts organizations to our radically and rapidly changing environment. Fundraisers need to remain positive and work to lead their organizations through today's challenges.
The effective arts advocate needs to articulate the value of the arts in as many ways as possible—deploying the right case-making tool in the right situation. Consider these "10 Reasons to Support the Arts" as your Swiss army knife for arts advocacy.
Like so many sequestered at home during COVID-19, I write this while mindful of our challenging times, and yet inspired by how the arts still have found a way to permeate our lives. I have watched Yo-Yo Ma concerts online, visited the Smithsonian Museum with a click, and joined my neighbors for daily 6 p.m. outdoor singalongs. Even in this difficult environment, the arts are providing personal experiences and promote social cohesion (see tools #2 and #8 on your army knife!).
While I am uncertain what we will look like on the other side of this crisis, tool #1 makes me optimistic that when it is time to stop practicing social distancing, it is the arts that will unify us. We will join together again in public spaces for shared experiences as visitors at a festival, audience members at the theater, art makers on a community mural, and performers on the stage. And the public already understands this: Nearly three-quarters of the population believe "the arts unify our communities regardless of age, race, and ethnicity" and "help me understand other cultures." Not only will that unity be good for our personal and community well-being, but it will help to rebuild our economy. Tools #4 and #5 show that the arts provide both cultural and economic benefits—supporting jobs, generating government revenue, and driving tourism.
Artists and their advocates are on the right side of what needs to be done in this country. Thank you for your work!
You can download the "10 Reasons" as a handy 1-pager here. If you want to learn more about any of the points, each header is hyperlinked to a primary source for more information.
10 Reasons to Support the Arts in 2020
The arts are fundamental to our humanity. They ennoble and inspire us—fostering creativity, goodness, and beauty. The arts bring us joy, help us express our values, and build bridges between cultures. The arts also are a fundamental component of a healthy community—strengthening them socially, educationally, and economically—benefits that persist even in difficult social and economic times.
---
Join author Randy Cohen on ArtsU Wednesday, March 25, 2020 at 3 pm ET for a webinar discussing "10 Reasons to Support the Arts." Missed the live broadcast? Register any time for on-demand access.