To develop essential new facilities, maintain independence and stay competitive in today's health-care marketplace, community hospitals across the country must be prepared to cope with dramatic and sometimes unpredictable changes in the field and look beyond conventional sources of capital. At the same time, they must remain responsive to the changing needs and preferences of health-care consumers. This was a key priority for Wilson Memorial Hospital in Sidney, Ohio.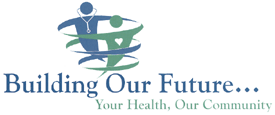 Wilson Memorial is a full-service, 112-bed community hospital that serves a population of 48,000 in Shelby County (west central Ohio). Even after acquiring a 62-bed nursing care facility and building a $6.9 million outpatient care and surgery center, Wilson found itself losing market share-especially in OB-GYN services. An independent survey suggested that a women's health center could be the answer-but the price tag was estimated at $8.5 million.
Wilson Memorial Hospital decided to seek the help of a professional fund-raising consultant and chose to work with one of AmeriNet's trading partners-Goettler Associates, Inc.
Through its Administrative Services program, AmeriNet (a co-operative purchasing network) maintains more than 75 consulting and service agreements. These agreements are designed to help members reduce costs; enhance quality; improve management; and develop new sources of revenue.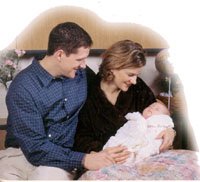 After talking with Goettler Associates, Wilson engaged the firm to conduct a community-wide planning and feasibility study for a major capital fund-raising campaign.  The study for Wilson Memorial revealed that it would be possible to raise as much as $5.5 million for a new women's center.  The Hospital had recently received a bequest of $1.3 million-so the design of the center was modified and its cost reduced to $6.8 million. To mount a campaign to raise the necessary $5.5 million, a Goettler Associates consultant was assigned to Wilson Memorial on a full-time basis beginning in January.
Wilson Memorial Hospital is known for the strength of its boards-and together, the members of the governing board and Foundation board pledged almost $1.5 million. Along with the contributions of Hospital employees and medical staff, the "family" campaign produced nearly $2.5 million!
Members of the two boards also played a key role on the campaign steering committee and in the community-wide campaign. Due largely to their efforts, two major employers, neither of them based in Ohio, made outstanding commitments of $1 million and $600,000. Goettler's on-site service continued for 20 months through August of the next year, and the campaign was well over the $5 million mark. Wilson Memorial broke ground two years after the campaign began for the new Copeland-Emerson Family Birth Center (named for a $1 million gift from Copeland-Emerson-the largest single gift ever in the company's history, as well as the community of Sidney, Ohio).
"The campaign significantly increased the community's awareness of the Hospital," says Bonnie M. Faulkner, executive director of the Wilson Memorial Hospital Foundation. "It helped us to make many new friends, and made it much easier to identify and recruit new Foundation board members."
Thanks to strong volunteer leadership, enthusiastic support from both "family" and community, and professional guidance from Goettler Associates, Wilson Memorial Hospital is in a strong position today to provide "state-of-the-art" services; remain highly competitive; and maintain their independence.