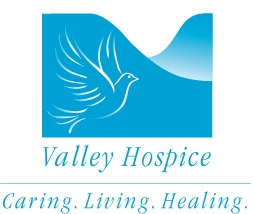 Since 1985 Valley Hospice in Steubenville, West Virginia has committed itself to quality, cost-effective care for the terminally ill and their family members, enabling patients to live to the fullest emotionally, socially, and spiritually.
Valley Hospice operates an in-patient unit at Trinity East Medical Center for residents of Hancock and Brooke counties in West Virginia, and those in Jefferson County, Ohio. Valley Hospice also provides hospice care in patients' homes and in long-term care facilities in West Virginia and Ohio.
Valley Hospice decided it was time to build their own hospice house facility to meet the ever-growing needs of the community. They decided to seek the help of Goettler Associates to aid them in their fund-raising endeavors.
The Planning Study
In early 2006, Goettler Associates conducted a campaign planning study to test the possibility of raising $2.5 million for a capital campaign to construct a hospice house in Wheeling, West Virginia. The firm conducted interviews with seven members of the Valley Hospice Board of Trustees and 28 business and community leaders.
At the conclusion of the interviews, a study report was presented which indicated that a campaign to raise $1.5 million, and as much as $2 million, could be implemented. The purpose of the campaign would be to build a 12-bed hospice house facility on land provided by the Sisters of St. Joseph in Wheeling, West Virginia.
"The work Goettler did during our planning study opened doors for us that helped us reach our goal and meet our timeline during the campaign," said Karen Nichols, CEO of Valley Hospice.
Bridge to the Future
The campaign title and theme was appropriately named Bridge to the Future in recognition of the desire to obtain meaningful support to enlarge hospice services to better meet the future needs of the 3,000 square mile Hospice service area.
The new 12-bed, 25,000 square foot freestanding hospice house will sit adjacent to Mount St. Joseph in Wheeling. Construction of the hospice house will fill a need for those seeking end of life in-patient care.
"The beautiful pastoral landscape adjacent to Mount St. Joseph is the perfect setting for our new hospice house. Our goal is to allow patients and their families to spend time together in their own warm and comfortable private suites in an atmosphere that is as close to home as possible," said Nichols.
A Transformative Impact
By August 2007, Goettler Associates had completed 13 months of campaign direction and Valley Hospice had raised $2,060,000, including committed pledges. Continuing under the direction of Valley Hospice staff, the campaign will well exceed its publicly announced goal of $2 million.