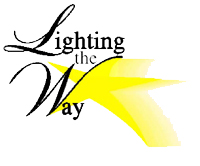 Since its founding in 1876, University of Rio Grande has evolved into an extraordinary institution of higher education serving Southeastern Ohio. Rio Grande is proud to promote itself as "Southern Ohio's premier institution in higher education," where both a private University and a public Community College share the same campus, faculty, and administration, offering students and community members unmatched opportunities.
Lighting the Way
Rio Grande wanted to remain responsive to the changing needs of higher education, so they called upon professional fund-raising counsel to assist them with their development plans. In February 2002, Goettler Associates conducted a campaign readiness assessment and campaign planning study to assess the capital fund-raising potential of the University and Community College. After 38 planning study interviews were conducted, counsel recommended that a comprehensive five-year campaign goal ranging from $8 million to $12 million could be achieved. The University opted to pursue a campaign to secure $11.5 million in capital improvements funding and $4.5 million for continuing annual fund support. The campaign title was appropriately namedLighting the Way in recognition of the desire to meet the future needs of the institution.
Looking Toward the Future
Goettler Associates was engaged as fund-raising counsel from October 2002 through September 2004 to direct the planning and implementation of the Lighting the Way campaign. Thanks to numerous alumni, friends, and supporters, along with Goettler Associates, Rio Grande surpassed its original campaign goal of $16 million. By August 2007, Rio Grande had raised an astonishing $19 million!  The Lighting the Way campaign was the most aggressive fund-raising goal the institution ever set, raising more than $21 million and will benefit the institution for several years to come.