Buhl Farm Park – Our Living Legacy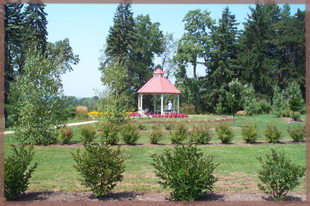 Buhl Farm Park is a true jewel – a beautiful setting for family recreation, community events, or simply contemplating and communing with nature.
The Park is one of a kind. Visitors to the Shenango Valley are amazed to learn that it's not supported by tax dollars. You won't find that anywhere else in the country. Frank Buhl was the Shenango Valley's most successful entrepreneur and most generous benefactor, building a fortune in iron and steel works, railroads, and land development. Later in life, Frank and his wife Julia wished to leave a legacy to their community. They envisioned a public place where people of all ages and backgrounds could gather for recreation and social activities in a beautiful, natural setting.
After 90 years of constant use, the time had come to ensure that the Park could serve future generations as well as it had served those in the past. The trust funds left by the Buhls no longer generate sufficient income to finance the Park's continued operation. In response, the Park's Trustees developed a comprehensive strategic plan to renew its facilities and expand its programs. Phase I required $3.6 million to complete.
Following a feasibility study conducted by Goettler Associates, Inc. in early 2003 and based on the findings, Goettler Associates recommended that Buhl Farm Trust proceed with plans to implement a capital fund-raising campaign with a goal of at least $2.5 million The goal was later raised to $4 million following excellent recruitment of leadership and early campaign subscriptions.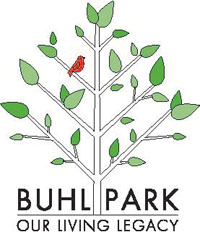 The objective of the capital campaign – "Buhl Park – Our Living Legacy" was to raise monies to restore and renovate the Casino; construct a new pool house; restore Lake Julia; repair the Lake Julia Bridge; and bolster the operating endowment. The campaign was led by a dedicated team of volunteers with Steve Gurgovits serving as the chairman.
On May 11, 2005, the campaign was announced to the community. Thanks to the support of many companies, foundations and individuals, the Park exceeded its revised goal of raising $4 million. Currently, the Park has received donations and pledges totaling over $5.1 million.
The full-scale renewal the trustees planned will do much more than restore aging facilities to their former grandeur. New facilities and new activities have been created to meet the social, cultural, and recreational needs of those who will use the Park in the future.
The success of a campaign can be measured by the leadership enlisted, the attendance of leadership members at meetings, the number and type of calls that were made, and the level of pledges. There is no question that this campaign was immediately on the move and success could be seen right away. The campaign has upheld the initial vision of Frank and Julia Buhl by allowing Buhl Farm Park to continue providing healthy, wholesome, and desirable leisure activities for the residents of the Shenango Valley.